CAFE MOJO MUNDARING
Open Tuesday to Sunday 8 till 3, kitchen closes at 2, public holidays closed.
Cafe Mojo is an award winning quirky cafe with a difference. Our dishes are quality, wholesome, and sustainably locally sourced. Our coffee is prepared by passionate baristas. Our caring Mojo Makers serve with a smile indoor, undercover or in our beautifull garden.
The Cafe Mojo Community Centre has amazing spaces for hire.
We are the original "Hug in a Mug".
Childrens Play Area – Pet Friendly – Gluten Free – Vegan Options – FREE WiFi
Welcome to Cafe Mojo Mundaring
Great Coffee, Smiling Faces, Healthy Food
in a quirky cafe and beautiful garden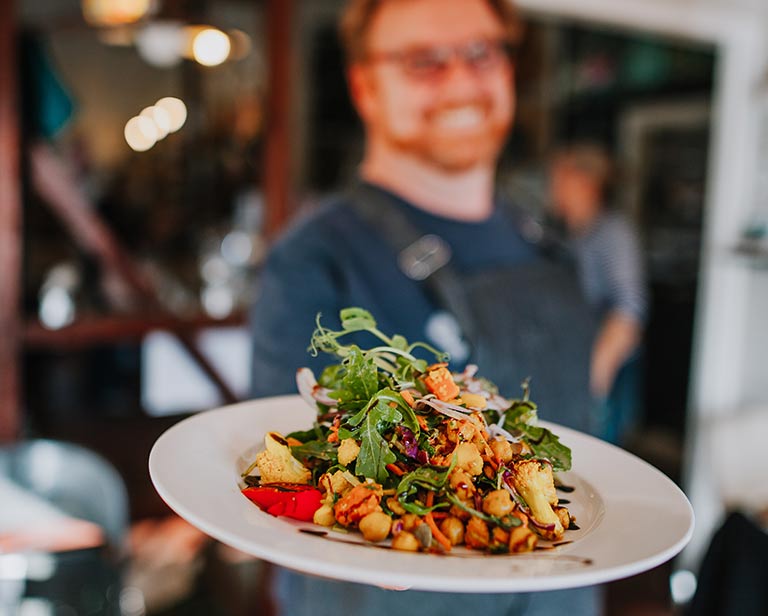 Healthy, wholesome, quality.
Prepared by passionate people
Sourced sustainably and local
Designed by Cordon Bleu Chef
Vegan, Coeliac, GF available
Small portions available
Both takeaway and dine in
All our food is prepared fresh and with quality ingredients View the menu here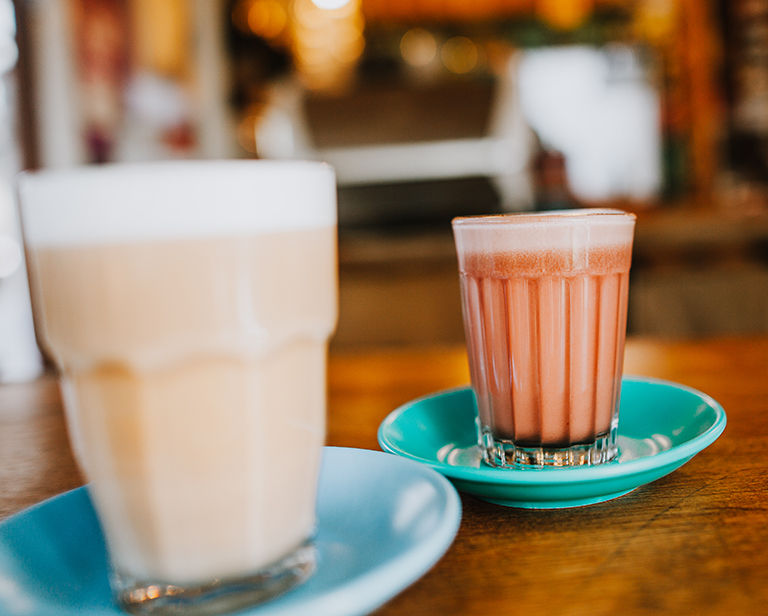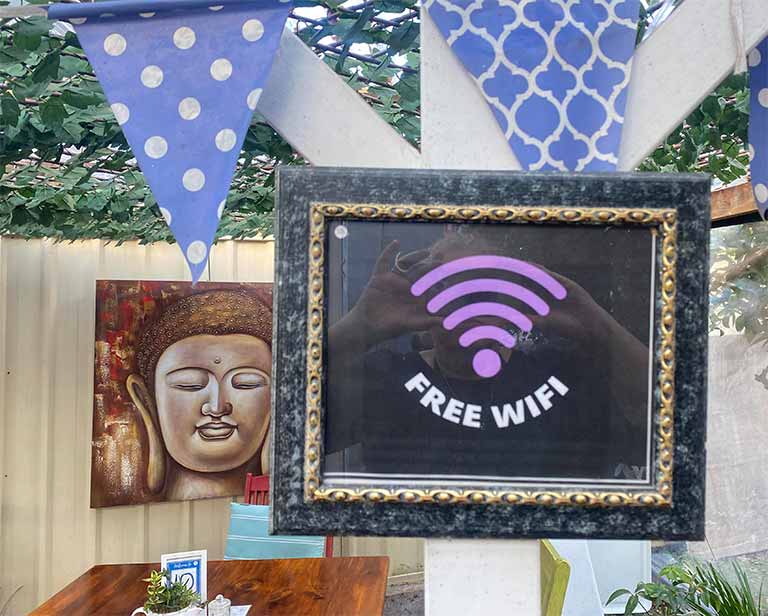 Something for everybody.
Quirky, interesting cafe

A beautiful garden

Nature Play Children's area

Wheelchair friendly

Co-Working space

Free Fast WiFi
Plenty of space for community groups, events,  meetings, and birthday celebrations.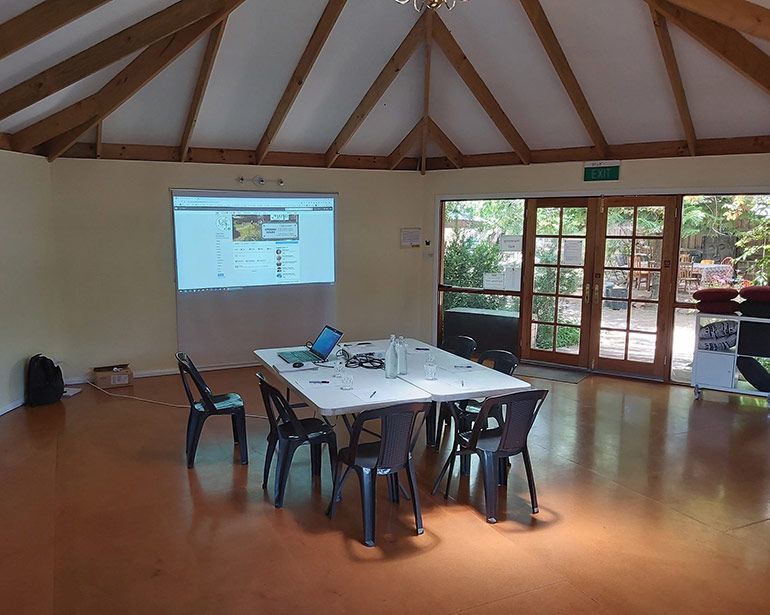 Offices, Rooms, Hall for hire.
We have a comfortable coworking space, 2 rooms and a hall for hire. Used for private meetings, presentations, workshops, writers, Reiki masters, Masseurs, Yoga to Osteopaths.
For more info, please visit the Cafe Mojo Community Centre.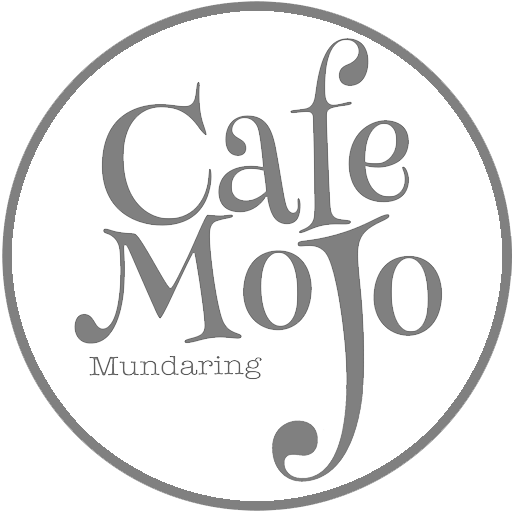 Cafe Mojo Mundaring is a small and very busy cafe, so if you are coming from afar, or have a special occasion, we recommend booking a table.
Bookings can not be done on the same day as we can not guatantee your table

Bookings are for 1.5 hour maximum to ensure everybody gets a good dose of Cafe Mojo

Sorry, no larger than 12 people (children included) 

Have a larger group? Please contact us on our contact page.
We hope to see you soon!
Imagine …. Comfortable Spaces for hire
THE CAFE MOJO COMMUNITY CENTRE
At the back of our garden we hire out 2 private rooms and a hall for any purpose, currently used for presentations and workshops, business meetings, treatments and massages, but the sky is the limit!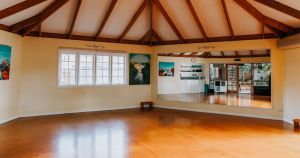 Harmony Hall
Our garden hides Harmony Hall, plenty of light and character, kitchenette, dimmers, and fast WiFi. Perfect for classes, workshops, and presentations.
View Harmony Hall Details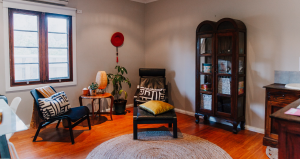 Magnolia Room
Our Magnolia Room is perfect for meetings, consultations and treatments. Private, warm, neutral with dimmable lights, fast WiFi and chairs/desk.
View Magnolia Room Details
Lilly Pilly Room
Primarily used for massages but so much more can be done in Lilly Pilly! How about business meetings or consultations, maybe more health treatments?
View Lilli PIlly Room Details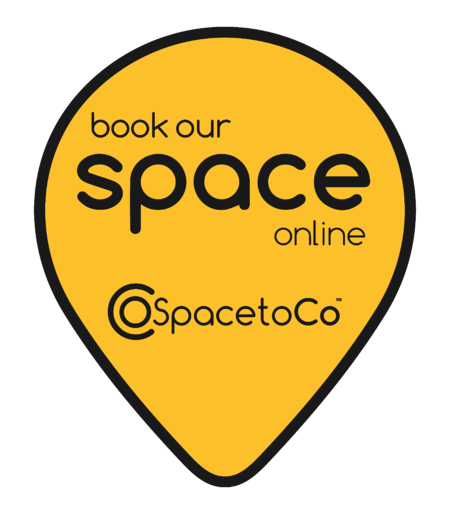 View All Our Spaces For Hire
We are proud to announce we are working with SpaceToCo, another local company we work with, Why you ask?
Secure and up to date platform
Beautifully presented
VERY Easy to manage
Totally customisable
LOCAL, we support that 🙂
What do people say about us?
Testimonials from real people