Start your business safe and supported
CAFE MOJO COMMUNITY CENTRE
Business Starter Package
So, you have taken the first step!
Don't sit and wait for opportunities,
get up and create them!
The Community Centre at Cafe Mojo is not "just a place" where you hire spaces! 
We can help you start your small business with many amazing connections in the community to help you.
We love to see you succeed in whatever your dream is, so we offer a safe and easy way to kick off that passion with our Business Starter Packages.
CLICK HERE TO SEE Why you should apply for a Business Start Package
– Discounts
– Monthly Invoicing
– Priority Booking
– Help with Marketing
– Facebook Support Group
– Profile on our website
– And a lot more…
Why the Cafe Mojo Community Centre?
3.000 POTENTIAL CUSTOMERS EVERY WEEK
You will be situated at the back of Cafe Mojo, HIGLY visible to all our customers, what a shop front!
OVER 10K SOCIAL MEDIA REACH TO BE USED
Our Social Media reach over 10k , AND growing, we are happy to highlight your business!
SUPER EASY SETUP  YOUR INDIVIDUAL ACCOUNT
Signing up only takes a couple of minutes and YOU are in control of YOUR bookings.
EVENT SHARING ON BOTH OUR SOCIALS
We can share your workshop, training or event on the cafe calender (in fact we love it).
A REAL PERSON HELPING YOU
Our fabulous Tay is lovely and easy to talk to, she will contact you for any queries you might have, we promise to reply within 36 hours!
1/2 PRICE RENTING TO GET YOU ON YOUR FEET
Thats right, we are helping you startup with 2 months 1/2 price renting fees (terms and conditions apply)
SUPER EASY SETUP  YOUR INDIVIDUAL ACCOUNT
Signing up only takes a couple of minutes and YOU are in control of YOUR bookings.
EVENT SHARING ON BOTH OUR SOCIALS
We can share your workshop, training or event on the cafe calender (in fact we love it).
Imagine …. Comfrotable Spaces for hire
THE CAFE MOJO COMMUNITY CENTRE
Currently we have 3 spaces for you to enjoy: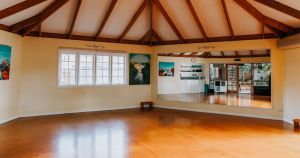 Harmony Hall
Our garden hides Harmony Hall, plenty of light and character, kitchenette, dimmers, and fast WiFi. Perfect for classes, workshops, and presentations.
View Harmony Hall Details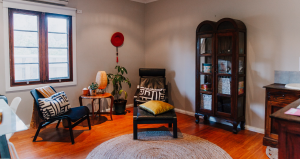 Magnolia Room
Our Magnolia Room is perfect for meetings, consultations and treatments. Private, warm, neutral with dimmable lights, fast WiFi and chairs/desk.
View Magnolia Room Details
Lilly Pilly Room
Primarily used for massages but so much more can be done in Lilly Pilly! How about business meetings or consultations, maybe more health treatments?
View Lilli PIlly Room Details
Which Space To Hire is right for you?
Harmony Hall
For larger groups

For presentations

Workshops with groups

Activities requiring space

Wheel Chair Accesible

Large double door entry

NOT suitable for office work (no tables or chairs in room, extra available)
Magnolia Roon
Great for online work (Zoom or Webinar)

Meeting your clients proffesionally

Great for a small (1-on-1) workshop

Work undisturbed from a large corner desk

NOT suitable for larger groups (over 4)

NOT suitable for wheelchairs
Lillipilly Room
Wellness Treatments

Massages (table available)

Reiki, Bowen, any therapy

Private meetings

NOT suited for larger groups (over 4)

NOT accesible by wheelchair
Co-working Space
For online workers

Great for co-working

Good for connections

FREE if not used

NOT suitable for privacy

Available during cafe hours only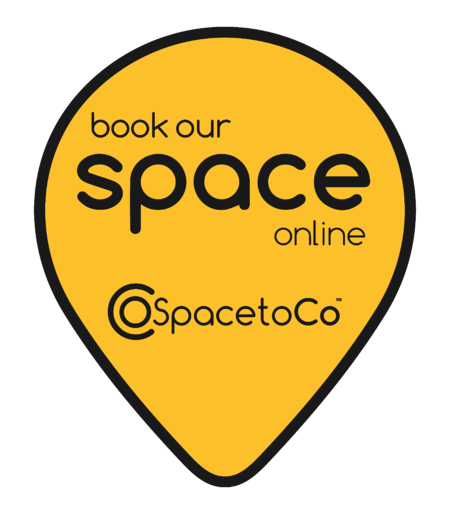 Why do we use SpaceToCo?
We are proud to anounce we are working with SpaceToCo, another local company we work with, why?
Secure and up to date platform
Beautifully presented
LOCAL, we support that 🙂
Do you have a space to hire, we highly recommend SpaceToCo
How do your spaces for hire work?
Frequently Asked Questions
HOW does booking work?
All our spaces can be booked online using SpaceToCo, the benefits are:
YOU control your booking INSTANTLY
YOU can see availability 100% up to date
YOU can change payment methods
YOU get an email confirming all details
Simply click on the "Check Availability & Book" buttons below the spaces for hire, this will:
Open the Space To Co website
Click on "Book" button
Enter Booking Date, Start and Finish Time
Read the total cost, click "Start Booking"
Add extra items (Optional), click "Continue"
Sign up (enter phone number, address and payment details, Click "Add Card" (if first payment)
OR Login (if returning)
Click "Submit Booking"
Thats it, you're done, easy peasy!
Can I re-schedule?
YES, of course, please go to your booking dashboard (link in email), easy peasy
Uhoh, I need to cancel!
Not a single worry, you can easily do this, yourself, just open the email we sent you and:
Click on your booking
Click on "Options" on the right top
Click on "Cancel booking"
Complete "Reason" (optional)
DONE!
Our cancellation policy is:
5 days or more – 100% (minus SpaceToCo fee of 2.5%)
4 days or less – 75% (minus SpaceToCo fee of 2.5%)
"Instant Bookings" non refundable
Of course we suggest to re-schedule if that is possible for you.
Are all your facilities Wheel Chair Accesible?
YES! Parking is easy at the back of our driveway, then a short path will lead you to a ramp from where you can access the hall. The doors are large french doors so you can open them to a large easy entry.
The door of our rooms are accesible, however unfortunatly there is a step (we are working on this).
Can you do catering in the room / hall?
We'd love to!
From our cafe menu

You can order from our

full menu

using a QR code during cafe opening hours
We will deliver to your rooms at your required time
You can open an account for your customers

Platters in your room
Full Personalised Catering
Can you clean for me?
YES, we have a cleaner available for an extra fee, this needs to be booked well in advance and with your booking.
Get I get an invoice?
After booking your will not only get a "wecome" email, but also a receipt of your booking with all details on there.